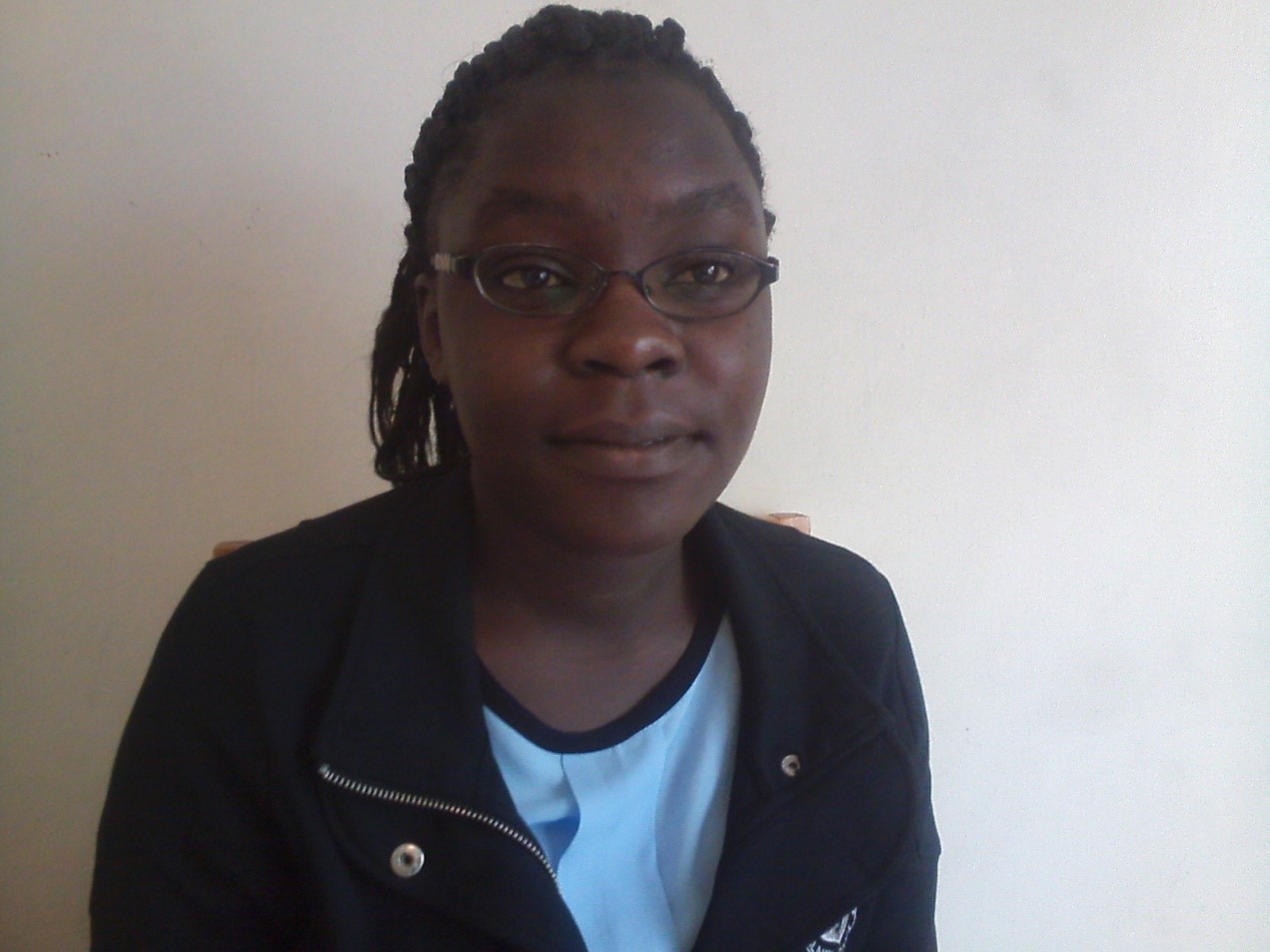 NAME:                   ZERUIAH KERUBO
COURSE:              BACHELOR OF CONSTRUCTION MANAGEMENT
INSTITUTION:   JOMO KENYATTA UNIVERSITY OF AGRICULTURE AND TECHNOLOGY
COMPANY ATTACHED:  COMMUNITY ROAD  EMPOWERMENT (CORE)
ACKNOWLEDGEMENT.
I wish to express my sincere gratitude to all CORE founders, CEO, Engineers and employees who made this attachment period a success for me.
First I would like to say thank you to the many foreigners in our country (Kenya) who have formed organizations and even work to improve our economic status in different ways. Community Road Empowerment (CORE)-Kenya is one of the organizations founded by Professor Makoto Kimura and Mr. Kita Kiyoshi, the CEO of the Kenya office which works towards improvement of the rural roads. I appreciate that you offered me attachment to improve on my practical skills.
I also wish to thank the CORE Engineers specifically for sharing their knowledge generously and thus preparing me for my future carrier.
Above all I owe much tribute to the Almighty God who gave me a life worth living and for giving me the strength to accomplish this work.
INTRODUCTION
As part of a requirement for the successful award of a Degree in Bachelor of Construction Management in JOMO Kenyatta University, students undertake External Industrial Attachment in a well-respected and influential institution which offers an opportunity for the student to gain relevant skills in the Construction industry.
Regarding the same, I'm privileged to have served at CORE-Kenya as a field attachee during the month of July and August 2016.
 1.0  OBJECTIVES OF THE INDUSTRIAL ATTACHMENT
Provide students with practical knowledge
Provide students with necessary skills to cope with challenges faced in the current Construction Industry.
Provide students with first-hand experience in developing his/her carrier.
Help one learn teamwork and co-operation through working in a diversified environment.
To fulfil the requirements for the award of degree in Construction Management.
 1.1   BACKGROUND OF COMMUNITY ROAD EMPOWERMENT (CORE)
Community Road Empowerment is a non-governmental Organization formed through the Japanese government. It was started in Kenya by Professor Makoto Kimura nine years ago i.e. 2007.
The organization deals solely with:
Ø Repair of rural roads in Kenya using the Dou-nou technology
Ø Educating youths on how to repair roads using the dou-nou technology and even general construction skills.
Ø Offers employment to youths in their organization and thus improving their standards of living.
Ø Help trained youths to form construction companies and hence get tenders especially in their specific counties.
Ø Offers financial aid to train youths on road construction.
 1.2   DOU-NOU TECHNOLOGY
Dou-Nou is Japanese term basically meaning a bag of soil (sack). The technology uses manpower in most case rather than machinery and hence cheap. It is convenient for low volume roads (fewer & light traffic) because manpower cannot achieve maximum compaction for heavy traffic.
1.2.1 REPAIR OF ROADS USING THE DOU-NOU TECHNOLOGY
Different roads have different approach on how to repair them depending on: the climatic conditions of the area, the type of soil found in the area, the steepness of the road or the slope and the location of the road.
For a road in normal conditions, the following approach is taken;
Main Requirements;
ü Murram
ü Dou-nou bags(ave. 50kg)
ü Compacters (handmade)
ü Thread/String
Procedure; Step 1.Filling of the bags with murram.
The dou-nou bags are filled with murram  ¾ full or ½ full which is the load carried easily and also to allow space for compaction. The amount of murram in each bag should remain relatively equal
 Step2. TIEING OF THE BAGS.
The bags are then tied allowing space between the point of tieing and where murram has reached. This is to allow room for compaction.
Step3. LAYING OF THE DOU-NOU BAGS.
The dou-nou bags are then laid on the road from the centre line to the edge of the road. The bags must be laid in a sequential manner following a linear pattern. Spacing between adjacent bags is a necessity to avoid collision during compaction.
The number of layers put in place depends on the conditions of the road usually more two or more than two.
Step4. COMPACTION STAGE.
Compaction is the most essential part of repair of road using the dou-nou technology since it determines the strength of the road. Compaction is done after every layer and on each dou-nou bag! Really! That's a lot of work! Yes but it pays dearly too because it makes the road sustainable.
Finally the bags are covered with murram to achieve the final surface. Placing of murram is done after each layer but after the final layer, the amount of murram is relatively higher compared to the subsequent ones. This helps to reduce on chances of occurrence of settlement.
FAQs
How long does the repaired road take to be re-repaired?
v As long as the age of CORE. The first road that was repaired in Kericho County when CORE was just formed is still intact to date!
What if one wants to place a tarmac on such a road, How can the person do concerning the dou-nou bags?
v The dou-nou bags don't pollute the environment in any way since they are organic thus cannot hinder any further renovations on those roads.
CONCLUSION
It has been a great opportunity to have worked at CORE-Kenya and thus helping me improve in my practical skills through the engineers. CORE has enabled me to grow and diversify in the Construction Industry which is changing rapidly than any other industry currently.
Socially I have been able to make new friends of different cultures and to articulate myself better. I have gained communication skills and through this, I'm able to relate well with my colleagues and supervisors.
Thank you CORE-Kenya!